Exploring Ahmedabad: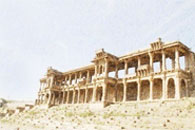 Ahmedabad is a fascinating multi-cultural city with a rich history. Founded by the Muzaffarid dynasty in the 15th century, the city has lived through Mughal, Maratha and British rule. These rulers have built forts, palaces, step-wells, mosques and tombs in Ahmedabad.
In addition, wealthy local businessmen and philanthrophists also enriched the city's architecture by building beautiful havelis and temples.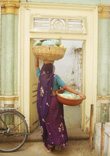 Apart from historical monuments, we suggest that you visit the old city – the residential and commercial nucleus around which Ahmedabad has grown. The old city is made up of thriving, bustling bazaars, and residential neighborhoods called "pols". Walking through these bazaars and pols offers a rare chance to experience the living heritage of Ahmedabad.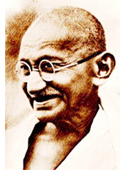 Ahmedabad has been a key centre in the Indian freedom struggle (Mahatma Gandhi lived and worked here). Gandhi's ashram on the banks of the river Sabarmati is a must-see. During British rule and after independence, many interesting buildings were built, making Ahmedabad a dream destination for architects. The city has some outstanding museums as well.
On the tour menu alongside, we have listed some possible walking and car tours. If there is something outside this that you want to do, just let us know and we will create a custom tour for you.
Excursions around Ahmedabad:
The area around Ahmedabad offers very rewarding excursions. Nature lovers will find much joy in places such as the Little Rann of Kutch and Nal Sarovar. For archaeology buffs, there is the ancient Indus Valley site of Lothal. The heritage sites of Modhera and Patan are also outstanding. You can base yourself in Ahmedabad and easily spend a week exploring the city and these nearby attractions.
Further afield:
Ahmedabad is the gateway to Gujarat. With its long coastline, tribal arts and crafts, unique wildlife

habitats, magnificent temples, step-wells, tombs and palaces, Gujarat makes for an incredible holiday destination. Unlike the nearby Rajasthan, Gujarat is much less touristy, and it is easy to find genuine warmth and welcome wherever you go. If you are planning a longer trip through Gujarat, we would be happy to recommend a plan based on your interests. Usually our packages include itinerary planning, hotels, ground transport, guided tours as well as safaris and other experiences.